Simply manage your healthcare team
Software that helps you onboard, manage, credential, and educate your medical staff with ease. Simple, Secure, Streamlined.
Simple.
We understand what you do, which is why we designed Flow from the ground-up to make your life simple.
Secure.
Encrypted cloud platform with MFA to safeguard your digital fingerprints.
Streamlined.
Process automation and personalization to help you get through your day smoothly. We live and breathe this stuff, so now you don't have to.
Built To Scale With You
Flow was built to ease the burden of running a healthcare business whether you are a provider group (PCP, dentist, chiropractor, etc.), EMS, assisted living/nursing facilities, hospitals, and more.
Onboard
No more pulling your hair out
Flow is built with the mindset of making the complicated process of onboarding as simple as possible, so you can stop doing paperwork and start building your team.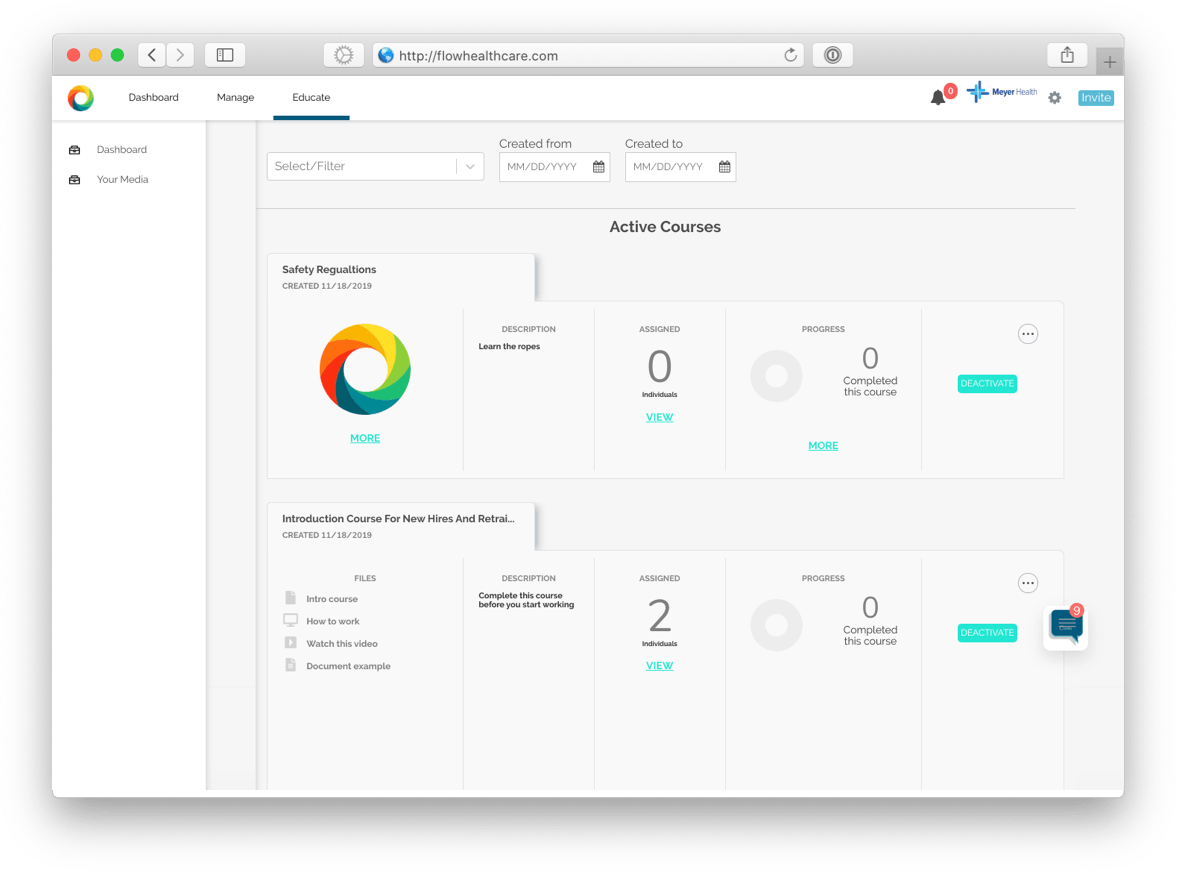 Educate
Sharing knowledge facilitates healthy teams
Educate your newly hired and current team members with Flow. One-stop-shop to educate your team for multiple sites.
Make sense of chaos.
We're a team of healthcare professionals that understands the pain points every single healthcare HR team deals with on a daily basis.
That's why we built Flow — so you can get back to doing your job and spend time on what matters most.
Contact Sales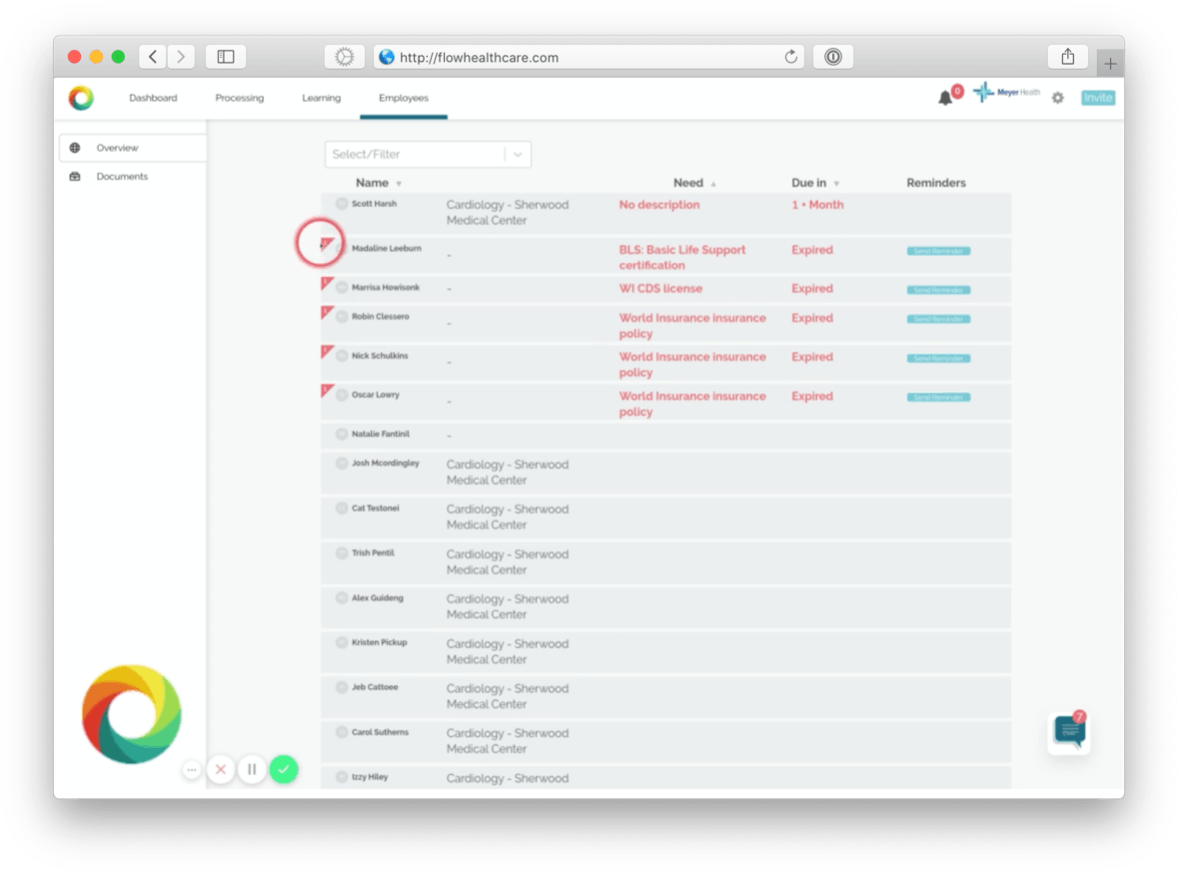 Credential
Ditch the paperwork
We want to reduce cost & time associated with redundant paperwork. That's why we've built Flow to automate/integrate processes & save you time while minimizing the CO2 footprint. Click. Sign. Done.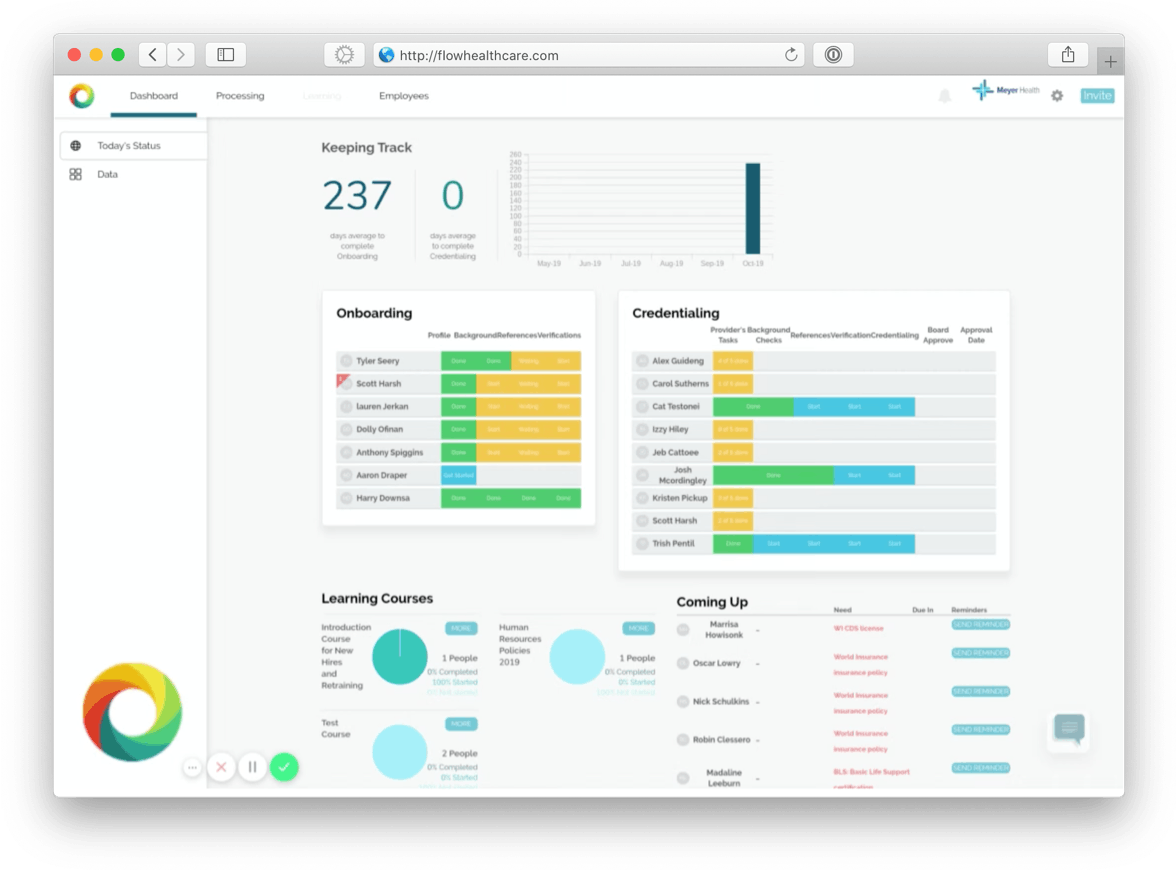 Manage
Stay on top of everything
Sometimes piles of paperwork and chaos can cause you to skip a beat. Get back in the Flow (pun intended) and manage things simply again with our dashboards & task management.
Find your Flow.
Why Flow? Tell us about your challenges and pain points. We'll reach out with information about how our software can help transform your organization.